The
next time you visit the museum be sure to check out our current gallery exhibit: Along the Road to Freedom, paintings by Winnipeg artist Ray Dirks.
A project of the Mennonite Heritage Centre Gallery, Winnipeg.
In art and words, the exhibit tells the dramatic stories of women and their families who fled the Soviet Union in the decade after the Russian Revolution and during World War II. Despite the despair, horror, and loss each of these families faced, at its core, this exhibit is about love, courage, humility, determination, and faith.
#mennomuseum
#artgallery
#galleryexhibit
#tourismabbotsford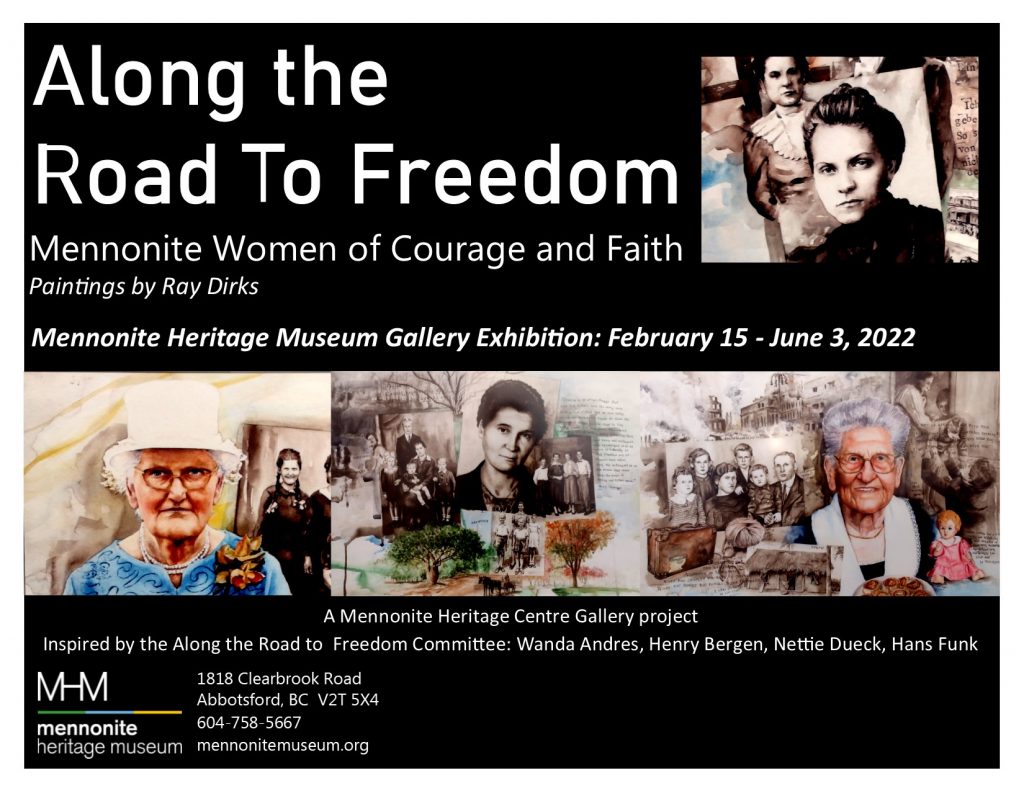 ---