---
Looking for something local to do this summer?
Be sure to visit our summer fruit market for u-pick or we-pick blueberries!
Our house-barn is open Monday – Friday from 8:30 am – 4 pm.
Pre-picked blueberry prices are:
$2.00 for a pint
$3.75 for a quart
$25.00 for a 10 lb. box
U-pick blueberry prices are $1.50 lb. sold by 5 lb. pre-paid buckets for $8.75.
U-pick will be closed this week on Thursday Aug 13th with we-pick blueberries available from 10 am – 4 pm. U-pick will re-open on Friday Aug 14th from 8:30 am to 4 pm. Stay tuned to our website & Facebook page for open u-pick days.
Due to health department guidelines all u-pickers will be required to purchase buckets from the museum. To ensure everyone enjoys a safe visit please observe and follow our u-pick policies posted below and through out the farm. We look forward to seeing you!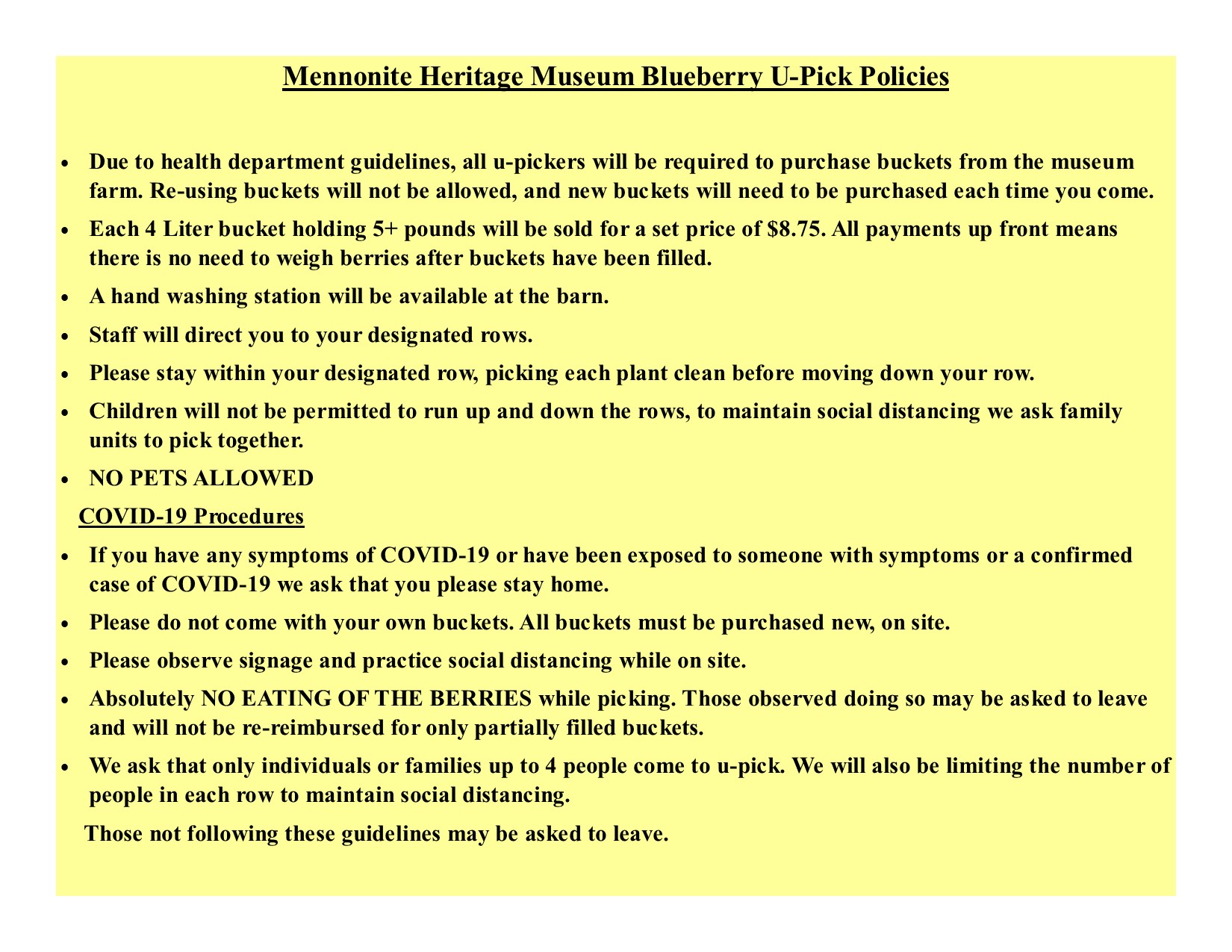 ---
---