Join us for an evening with Editor, Dora Dueck–
Along with contributors: Bev Peters, Lorraine Dick, And Karen Heidebrecht Thiessen
Admission is Free
Enter to win a free book by registering before June 16th. Call 604-758-5667.
After hours, please leave a message.
Reserve your copy! Exclusive event discount. A copy will be set aside for you, just let us know by calling 604-758-5667 and pressing 5 for Bookstore.
Complimentary light refreshments.
Doors open at 6pm; Presentation at 7pm.
Main Exhibit and Gallery Exhibit (MCC BC Quilts on display) will be open.
Registration not required but encouraged.
Bring a friend!
ABOUT THE BOOK "On Holy Ground grew out of a wish to set the lived experience of women alongside—or within—the institutional history of women in leadership ministry among Mennonite Brethren, as recently written by Doug Heidebrecht. His excellent narrative of denominational meetings, motions and debates on the subject is invaluable, but it was real women who were under the spotlight during all that discussion and it's the voice of real women who need to be on record as well with their recollections of this history. In this book we hear some of those voices, telling their compelling stories."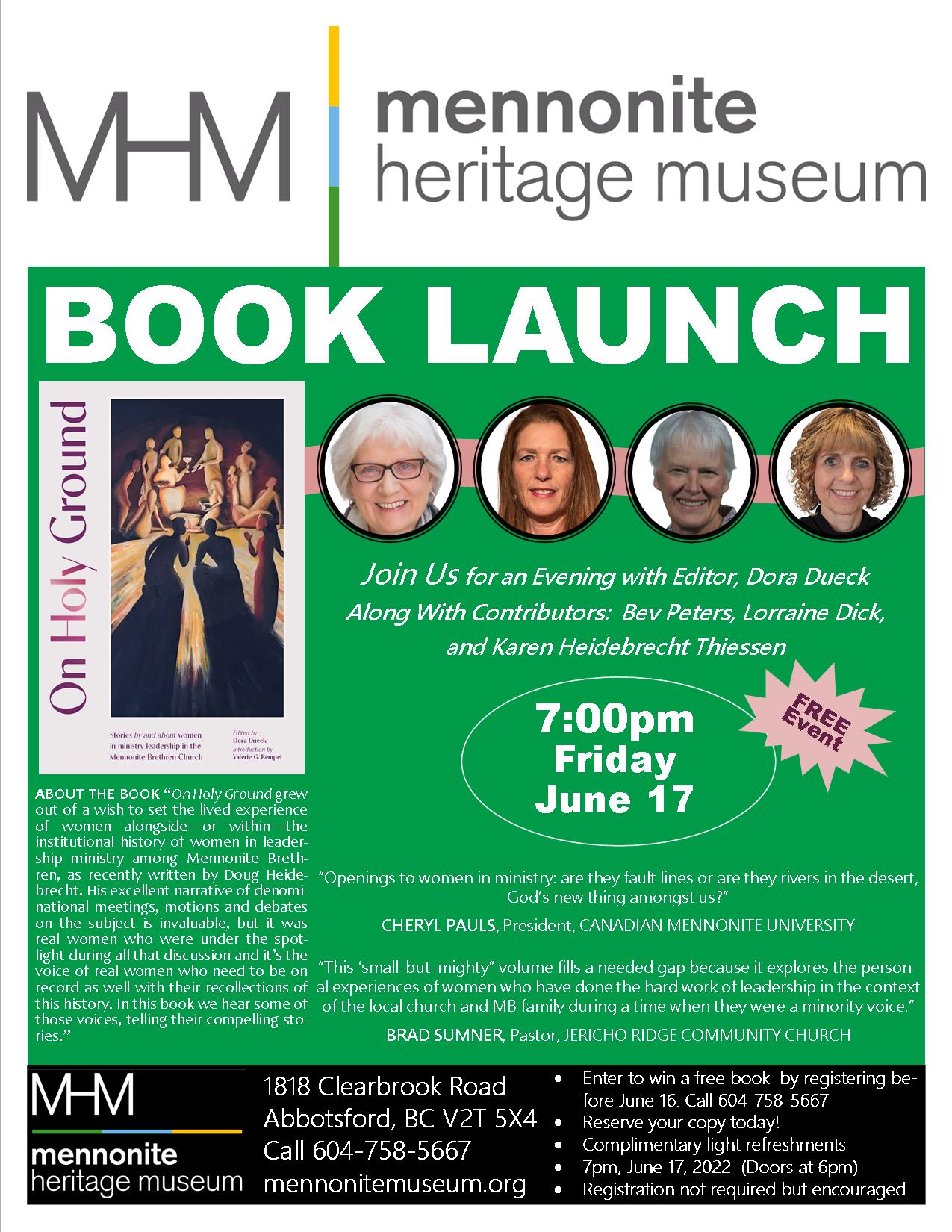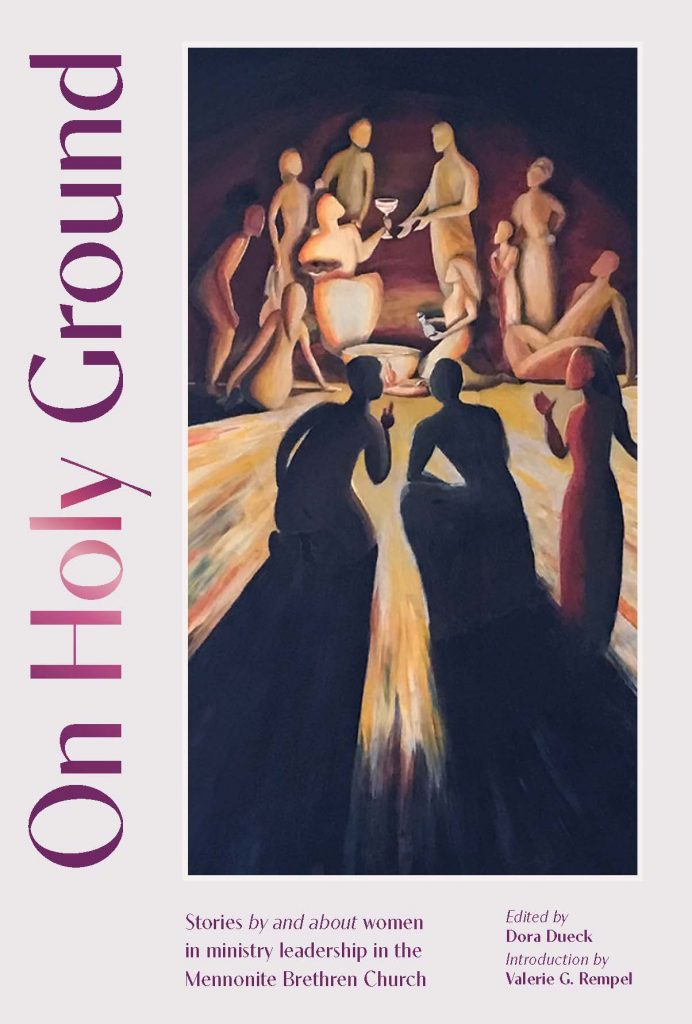 ---