You are invited to this free event at the Museum!
Join us for a presentation at 7pm and meet the editor, Mary Ann Loewen and one of the contributors, local author, Elsie K. Neufeld!
Books will be available for purchase from our Bookstore & Gift Shop.
Book signing and light refreshments.
Gallery and Main Exhibits open!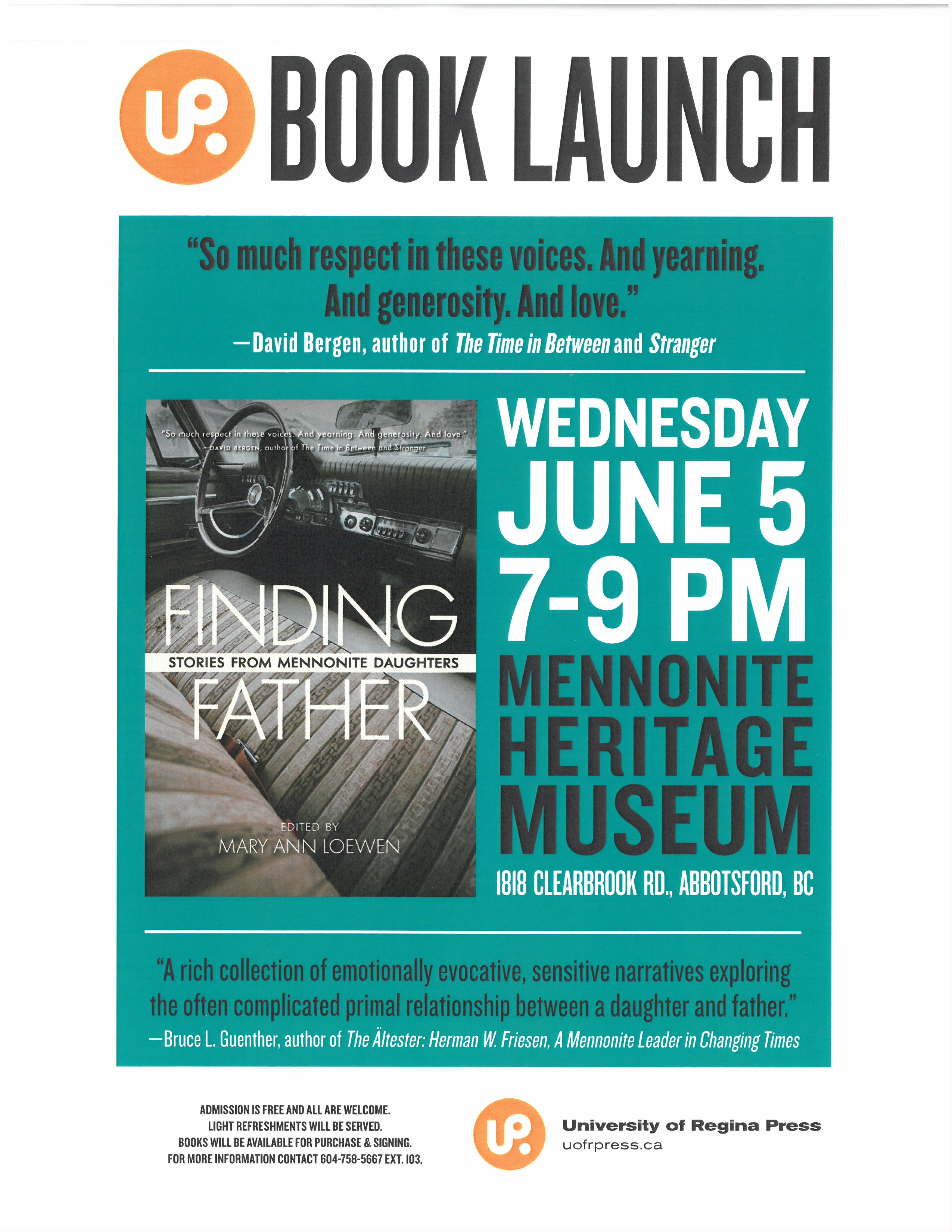 Finding Father is a collection of stories about Mennonite fathers by their daughters. Written by well-known and first-time writers, these stories illuminate the often close and sometimes troubling relationships that exist between one of humanity's most precious bonds. From battles over relationships and sexuality, to debates over chores and church, these stories also hold the shared intimacies of driving side by side with dad, laughing, and headed down the road. (Source: https://www.mcnallyrobinson.com/event-17177/Mary-Ann-Lowen-(Ed.)—-Book-Launch#.XPWo0sRlCUk)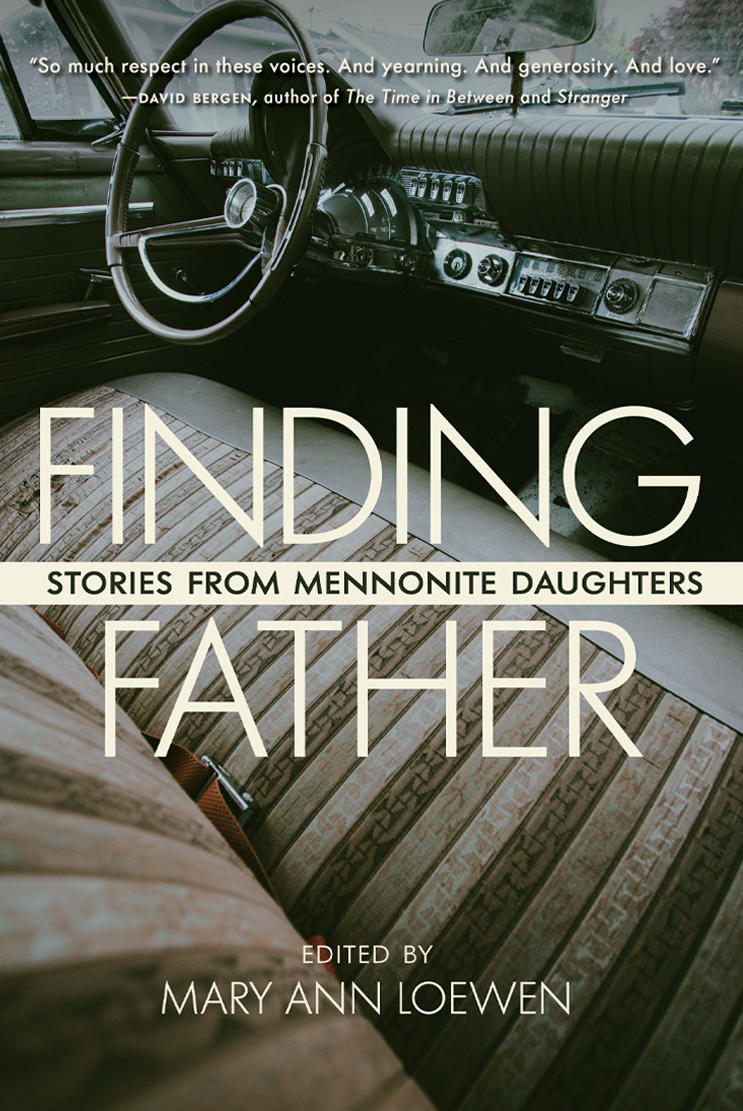 https://mennonitewriting.org/journal/10/2/daughters-speak-what-father-offers/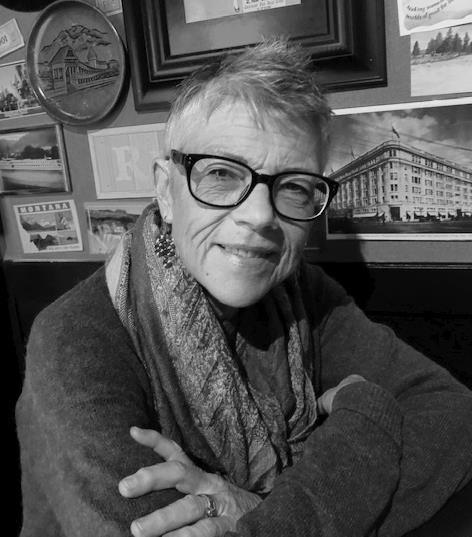 Photo: Mary Ann Loewen
Mary Ann Loewen teaches Academic Writing at the University of Winnipeg. She worked as a nurse and a piano instructor, and is married with three grown children. She lives in Winnipeg, Manitoba.
https://uofrpress.ca/Contributors/L/Loewen-Mary-Ann
Biography:
Mary Ann Loewen is interested in how story integrates into academe. Her MA thesis told the story of her mother, and interrogated the inevitably competing nature of an individual life's narratives. Mary Ann also loves the way language works, and is always eager to see how messages are given and received: through the written word, through images, through sound; the classes she plans and the work she assigns in her Academic Writing course reflect these interests. She also thoroughly enjoys engaging with her students. https://www.uwinnipeg.ca/rhetoric/faculty/mary-ann-loewen.html
You can find Mary Ann's anthology of stories Mennonite men have written/told about their mothers, published by the University of Regina Press, available for purchase in the Museum Bookstore: "Sons & Mothers: Stories From Mennonite Men".
https://uofrpress.ca/Books/S/Sons-and-Mothers
More about Mary Ann:  "Born in Lincoln, Nebraska, but has spent most of her life in Manitoba, Canada. She spent a few years working as a nurse, then taught piano part-time when her kids were young, and then realized that she wanted to know more about reading and writing. Since her stint in grad school, she has taught academic writing at the University of Winnipeg and Canadian literature at Canadian Mennonite University. She loves spending time in her kitchen and hanging out with her family: her husband, three adult children, and one adorable grandson." (Source: "Finding Father: Stories From Mennonite Daughters")
Photo below: Elsie K. Neufeld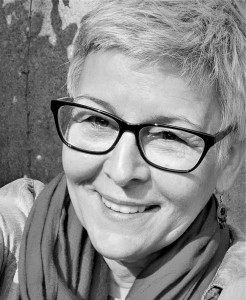 About Elsie:
Elsie K Neufeld was born in Abbotsford where she has lived for approximately 85% of her life, or just over half a century! Her parents, Walter & Susanna Klassen, were Russian Mennonite immigrants who settled in the Fraser Valley in 1948.  The family, General Conference Mennonites, didn't attend church Sunday evenings as did the Mennonite Brethern. Her parents spent Sunday evenings at the kitchen table writing German letters to family who had been repatriated to Siberia, settled in Germany, in Steinbach, and Winnipeg. Elsie's mother enlisted her help, and taught Elsie to write about the details of everyday life. Elsie credits her mother for being her first and best writing teacher, as well as training her how to see and honor the parts of the whole.
In 1996, Elsie wrote her parents' life-story, entitled "The Past inside the Present: a family story."  This led to work in the community teaching others how to write their or their family's stories. Elsie taught at the now University of the Fraser Valley in the Continuing Education program for 15 years. In the past 25 years she also: mentored individuals, and a local writers' group, and taught writing workshops throughout the Fraser Valley, Lower Mainland, and Vancouver in organizations such as hospice, Genealogy groups, and Seniors' programs, She also worked as a personal historian, and eulogist. To date, she has midwifed 20 books and almost two dozen eulogies into being.
Elsie's poetry and creative non-fiction essays have been published in numerous anthologies and literary magazines. Her first book, a memoir, Dancing in the Dark: a sister grieves followed winning two national writing awards for first-ever-published essay, "Who is my neighbour?" in which she wrote of her brother John's death in 1987.
Her poetry chapbook, Grief Blading Up was published in 2010. Her poem "Touching Forever," about her father, is included in "Inside Poetry", a nationally-used high school textbook. A series of her poems can be found on-line, in a journal published by Mennonite Center for Writing (Goshen, Indiana): https://mennonitewriting.org/journal/1/6/elsie-k-neufeld-five-poems/
Elsie is also an editor, and edited several collections of stories for Abbotsford Learning Plus. For her community writing-related efforts, she received Abbotsford's first ever "Arty award" for writing.
At the turn of the century, she was curious about how many writers of Mennonite heritage there were province-wide, and following a conversation with local poet Robert Martens, Elsie initiated, became editor-in-chief of, and contributed to Half in the Sun: an anthology of Mennonite Writings (Ronsdale Press, 2006), a collection of fiction, non-fiction, and poetry by 24 BC writers of Mennonite heritage.
Writing the lives of others continues to be Elsie's greatest passion. She believes that the ordinary is extraordinary, and that there is no such thing as a boring life.
In 2017 she was commissioned to write the story of Mott Electric, a fourth generation family owned company that began in 1929 in New Westminster. For this book she conducted more than fifty interviews of past and current long-time employees, and is working now to distill 2000 pages into a 300 page book of text and photos. Her biggest project to date, it has also been her most astonishing as as she didn't expect electricians to be such interesting and refined people. When she told a long-term Mott employee, who happens to live in Abbotsford, how respectfully she had been treated in all manner of interview settings, he responded with, "Well, we're not plumbers, you know."
Laughter is a main-stay of Elsie's life, and she has come to understand that joy and sorrow exist concurrently. To remind herself of this, she had the words tattooed on her right wrist after a devastating life event.
Elsie lives in Vancouver now, where she enjoys walking, photography, reading, volunteering in a neighbourhood thrift store, and, of course, writing. When she wants human contact, she sits on a bench in English Bay, and talks to strangers.
She has three adult children, and a handsome, eight-month-old grandson, Mister Kade, who is her greatest joy and light.
Of her story in "Finding Father", her friend, and top-drawer Canadian Mennonite writer Andreas Schroeder said, "Elsie K. Neufeld's gripping eulogy MEMORIED WITH THE FEEL, foregrounds a heart-breaking effort to understand and celebrate her Russian-Mennonite father, against a lively historic backdrop of the challenges experienced by the Mennonites who emigrated to the Fraser Valley from Russia via Germany immediately after WWII. The result is inevitably stereoscopic — we each carry the story of an entire people strapped to our backs.       (Andreas Schroeder, author of "Renovating Heaven")
Shareable link: https://www.smore.com/5z461
---