Mennonite Christmas Market 2022
Our vendor categories are full! Thank you so much to all our makers who have applied.
For any further inquiries, please email:

christmasmarket@mennonitemuseum.org
Cafe Borscht Lunch is from 11am to 1:30pm  First come first served
Cafe Perogy Dinner is from 4:30pm to 6pm *First come first served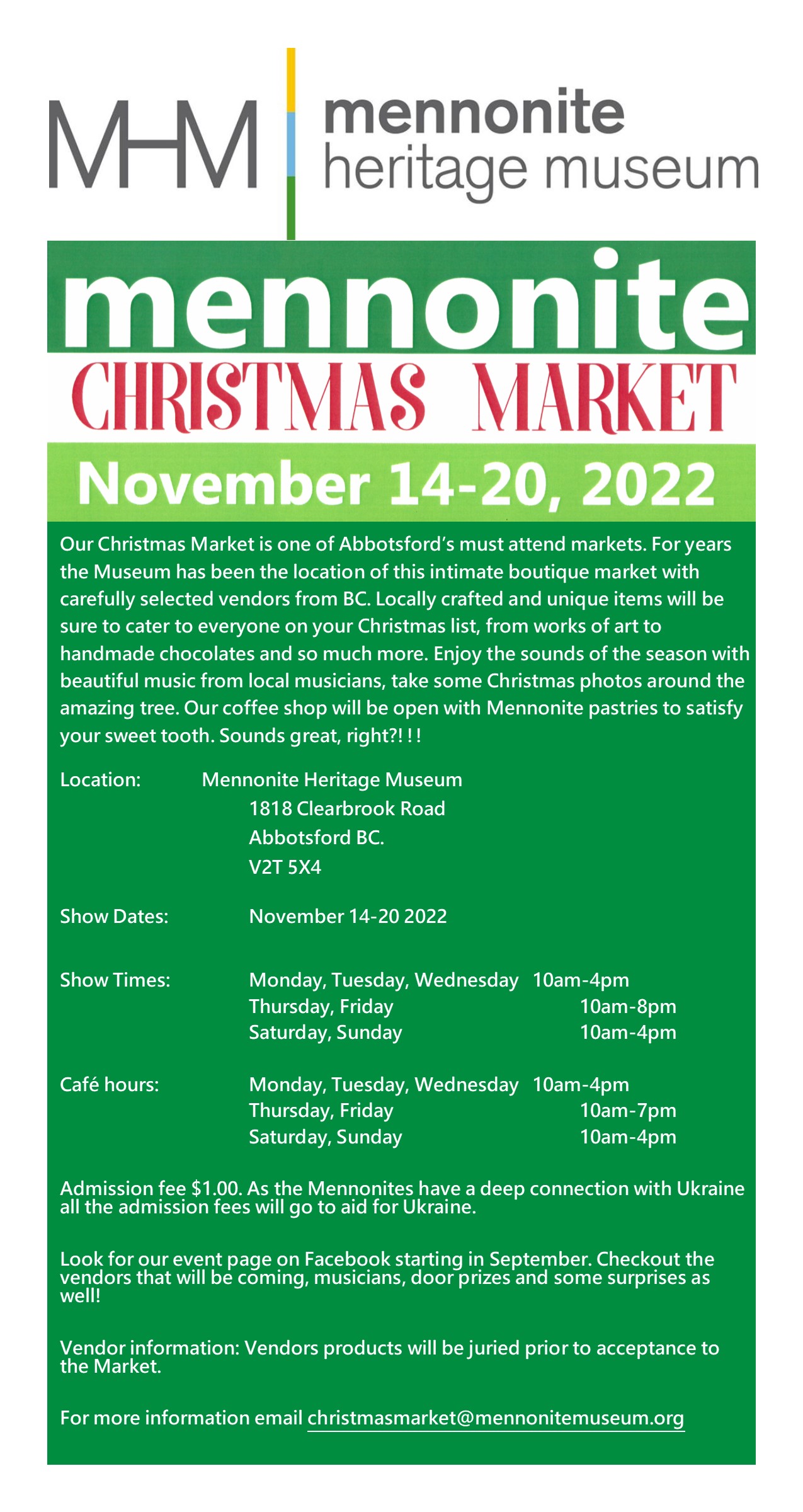 ________________________________________________________
Looking back:
Past Vendors:
Selma Turner-Judson lake house Publishers-Books, baking & more.
Henry and Emma Haak – Wood craft, paintings and cards
Just Candles Co- candles
Allen Cazes- Hand carved wood loons
Dipsy Doodle candy- Candy treats
Kathy Magee- Hats and scarves
Moon water soaps- Soaps and more
Cheri Cooper- Wire wrapped utensils
Dianna Lewis – Watercolour kits and watercolour prints
Judy Johnson- Tote bags
Sue Manning- Chocolate
Dave's Pottery- Pottery
Chris Globe- Christmas decor
Barb Ratzlaf- Small quilts
Jan Martens- Wood ornaments and watercolour paintings
StoneWashedCreek- Jewelry
Neva Springman- Handmade Teddy bears
Mennonite Museum – assorted items
We still are waiting to confirm a few more vendors.
Hope you come out and support our local artists.