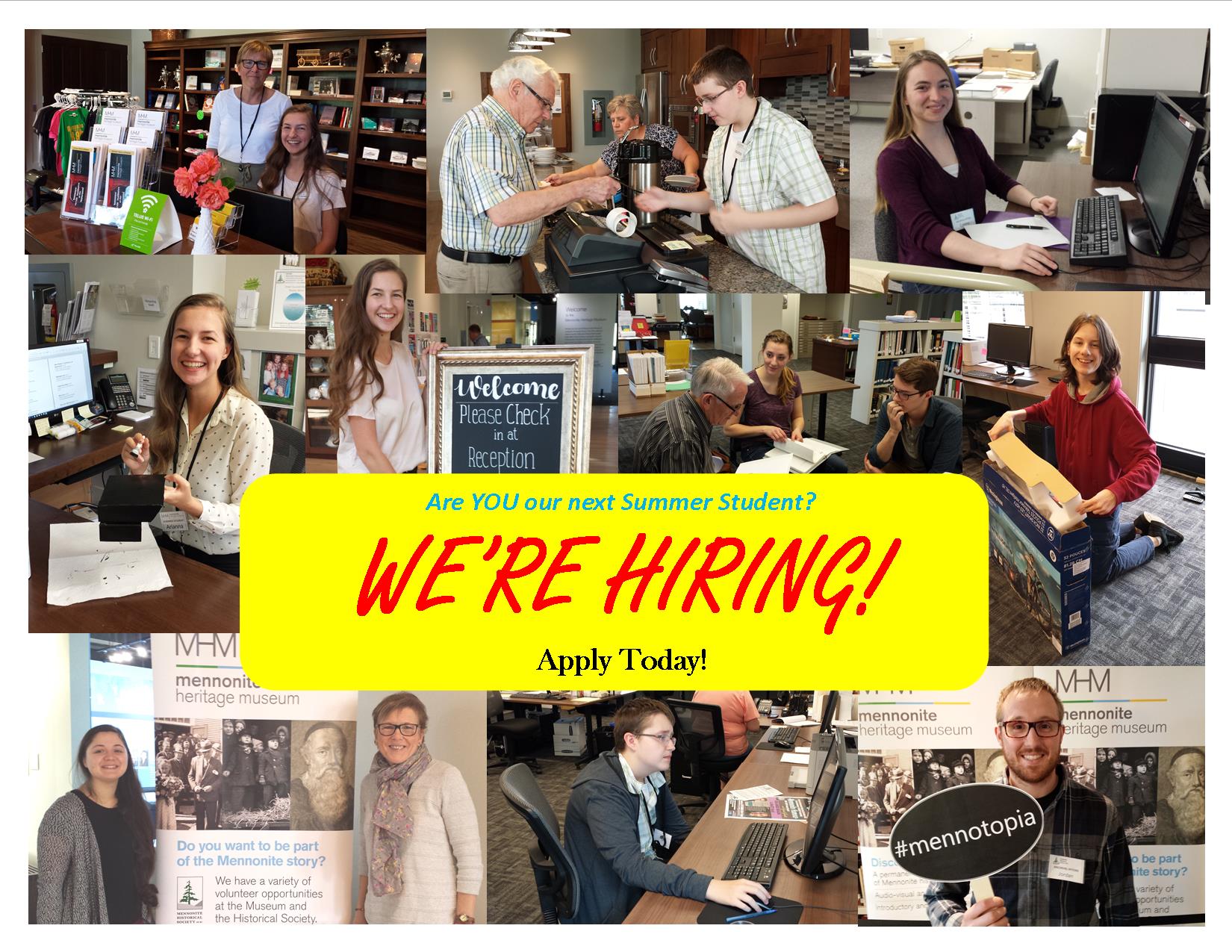 Summer Student:  The Mennonite Heritage Museum, Abbotsford, BC
The Mennonite Heritage Museum wishes to hire a summer student to assist with various Museum activities, including Receptionist, Gallery Attendant and Office activities.
This is a 30 hour per week paid position, working Tuesday to Friday along with Saturday afternoon.
Please send a cover letter and resume by no later than June 15th, 2018 to:
Jennifer Martens
Mennonite Heritage Museum
1818 Clearbrook Road
Abbotsford, BC V2T 5X4
Or email jennifer.martens@mennonitemuseum.org
With [Your Name] Summer Student Job Posting 2018 in the subject line.