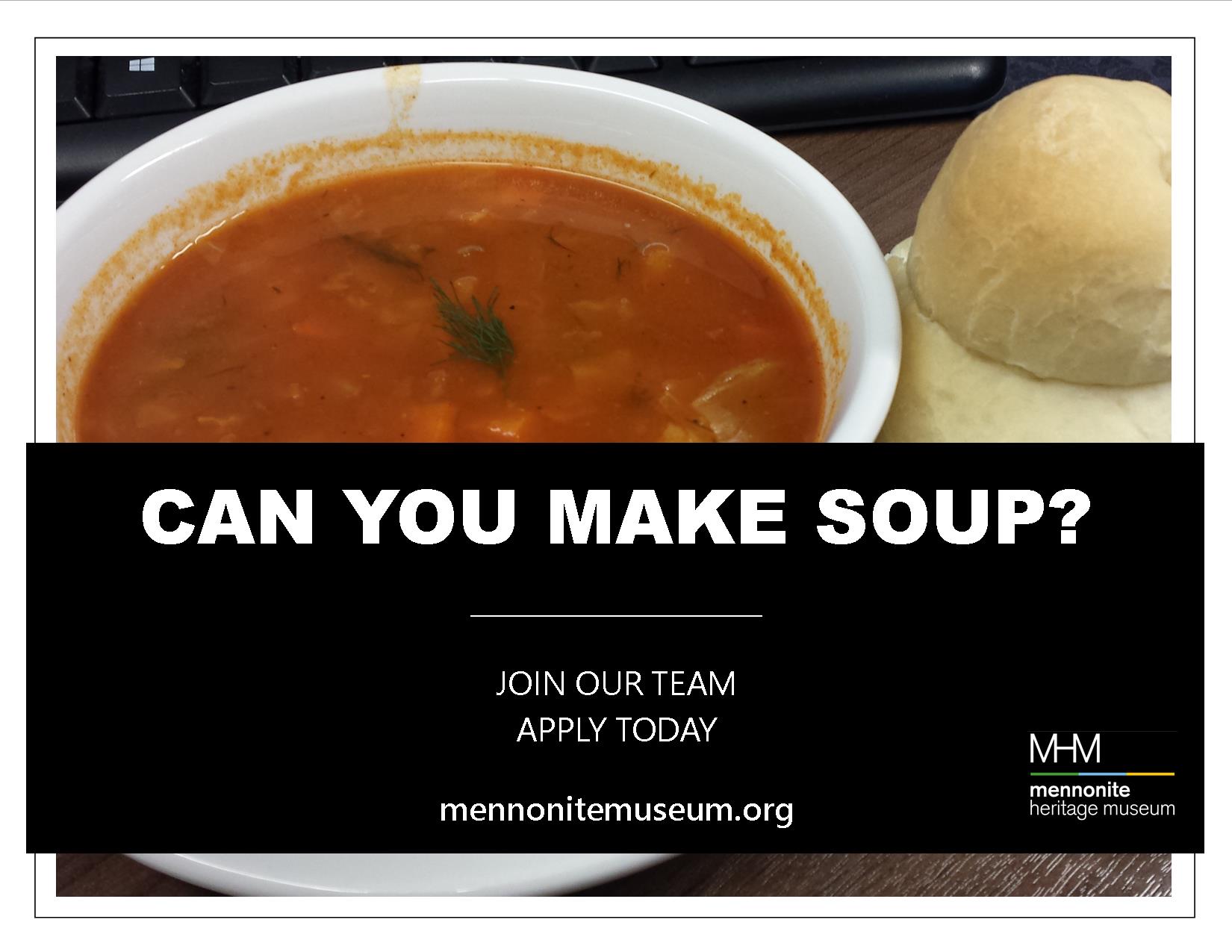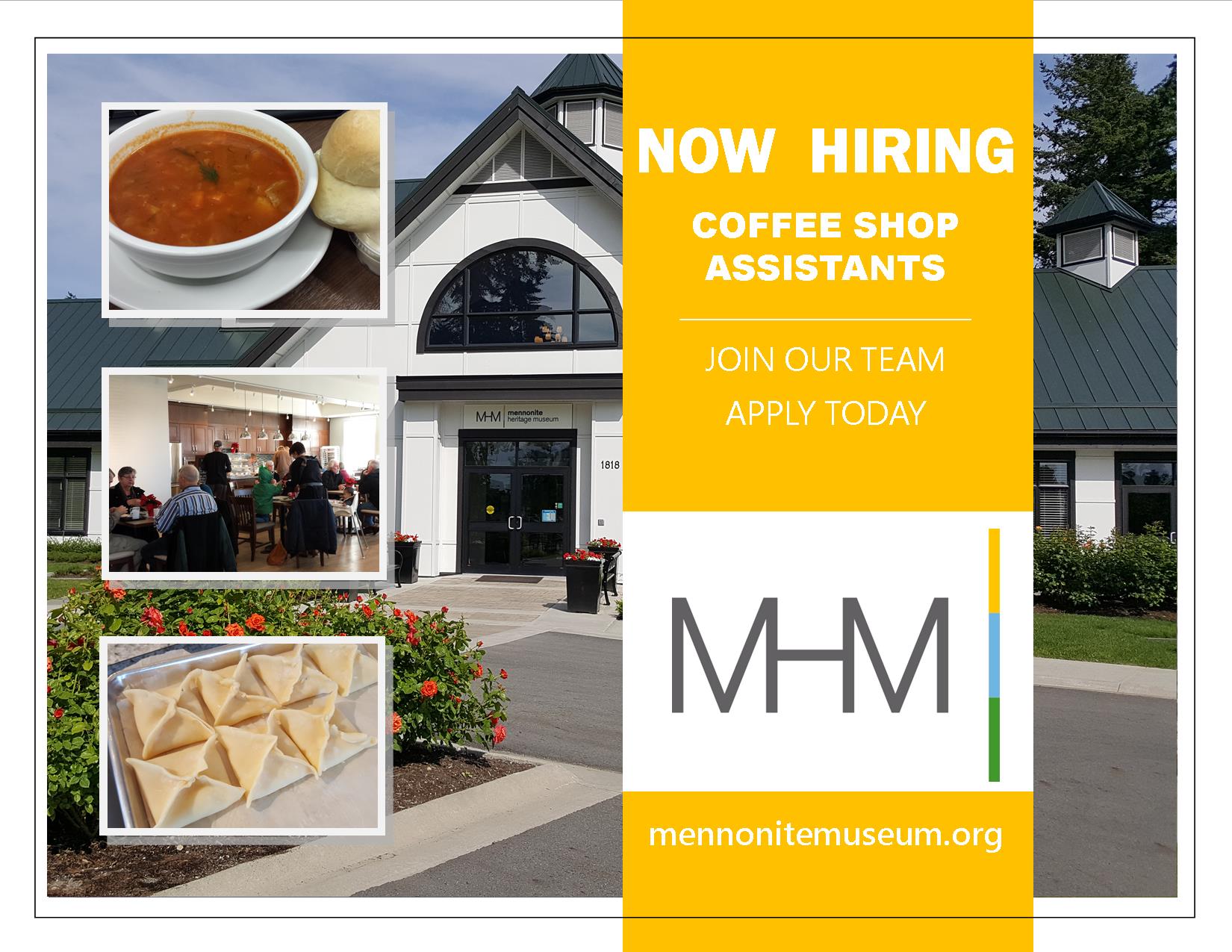 Position: Coffee Shop Assistant

Closing Date for Applications: January 14, 2019
To Apply:  Email your cover letter, resume and relevant certificates to jennifer.martens@mennonitemuseum.org; in the Subject line write your First & Last Name: Job Posting: Coffee Shop Assistant.
The successful applicant(s) will be providing food service including preparation of the ingredients, making soup and other food items.  Duties will include serving customers along with processing sales using the cash register and provide complete clean up.
Salary range per hour $14.00 to $19.25 plus benefits.
The Coffee Shop Assistant reports to the Coffee Shop Manager or Acting Supervisor.
Responsibilities:
Under the direction of the Coffee Shop Manager:
Prepares the food ready to serve at the appointed time
Provides food service
Provides clean up and ensures that clean-up has been completed by the end of the shift
Provides coffee shop assistance as needed (may include baking and other duties)
Uses cash register to process Coffee Shop sales
Assists with training volunteers to help with soup preparation, service duties and clean up
Other duties as assigned by Supervisor
Experience:
Minimum 1 year of food prep and some food service experience in the food industry, such as a restaurant or caterer, required.
 Educational requirements:
Current Foodsafe Level 1 Certification (or willing to certify)
Basic First Aid an asset
Requirements
Some cultural awareness of the Mennonite Community
Good verbal and written communication skills, can follow verbal instructions, takes direction
Some knowledge of kitchen equipment (such as a food processor) and procedures
Proficient in time management skills and an ability to multi-task and prioritize work
Able to work with a team to maintain a positive, efficient and synergistic work environment with both paid staff and volunteers
Attention to detail
Problem solving skills
Strong organizational skills
 Personal Attributes
Hygienic; good infection control practices and excellent personal hygiene
Willing and able to take direction
Honest and trustworthy
Dependable and punctual
Respectful and sensitive of all cultures and abilities/challenges
Flexible and able to handle change
Demonstrates sound work ethics
Self-starter
 Calendar and Hours of work:
Part Time, Variable
Monday to Friday, approximately 5 hours per day, 9:00am to 2:00pm
Possible evening and weekend events hours, extended open hours
Possible job share
___________________________________________________________________________
Summer Student:  The Mennonite Heritage Museum, Abbotsford, BC
The Mennonite Heritage Museum may look to hire a summer student to assist with various Museum activities,
including Receptionist, Gallery Attendant and Office activities, for Summer 2019.
If you are interested in working with us, please check back in May 2019- here, or visit Young Canada Works for
possible postings from us.