---
*Please note with the reopening of our
in house Coffee Shop our Take Out Service is is now discontinued.
We look forward to seeing you in our in house Coffee Shop soon!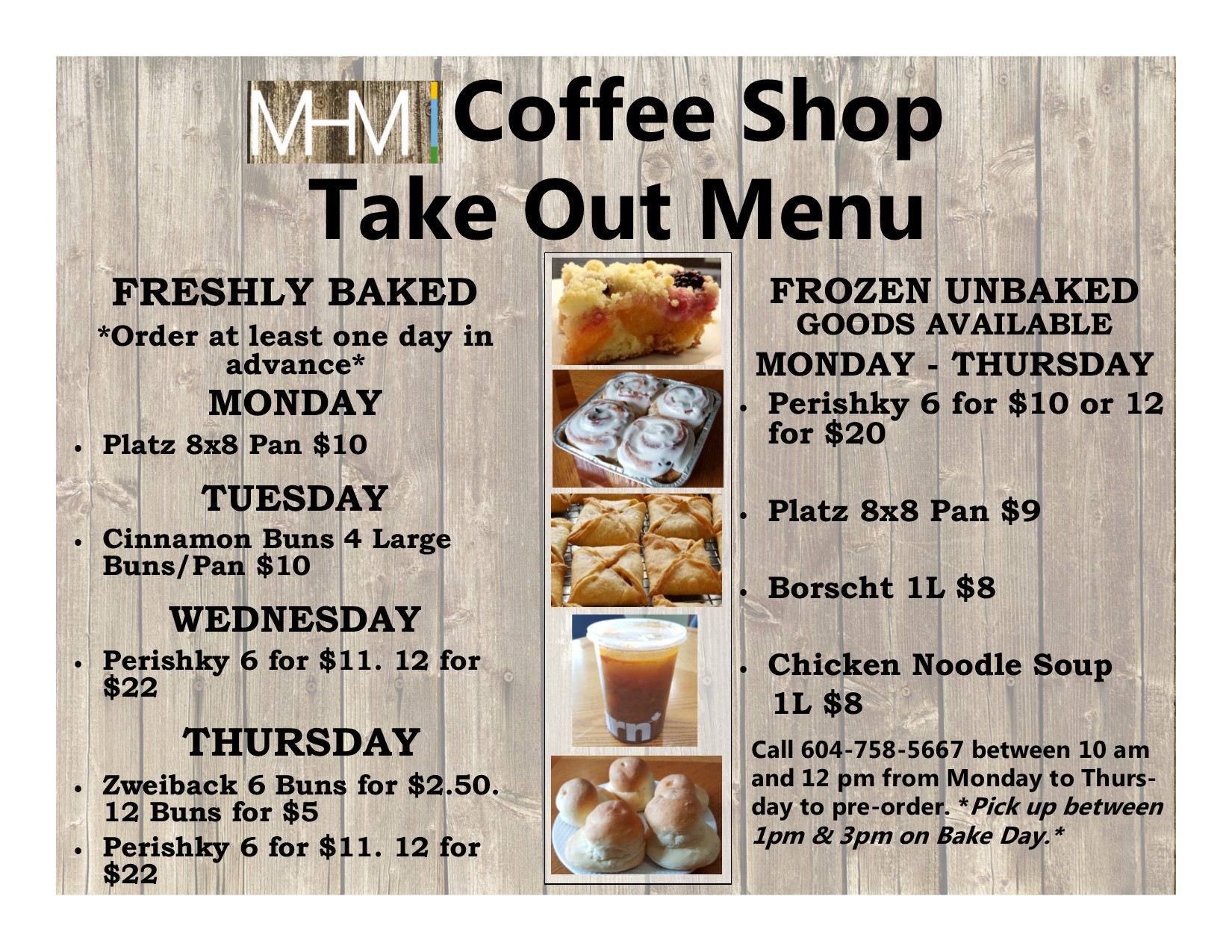 MHM Coffee Shop Baked Goods TAKE OUT SERVICE FAQ
To Place Your Order Call 604-758-5667 between 10am and 12pm, Monday to Thursday.
Order must be placed the day prior to bake/pick up day.
We are CLOSED Friday to Sunday, so for Platz, call by Thursday.
Pick up is between 1pm and 3pm on Bake Day.
Payment is by Debit or Credit ONLY.
While supplies last.
*Take Out is a TEMPORARY Service being offered during the current COVID-19 Pandemic.
PLEASE use discretion and follow social and physical distancing guidelines set out by the government. Please drive onto the lot and remain in your vehicle until it is your turn. You will be directed once on our lot.
(Quantities are as described, no singles of buns for instance.)
We have added frozen Beef Borscht and frozen chicken noodle soup to our Take Out service.
One Litre for $8.00.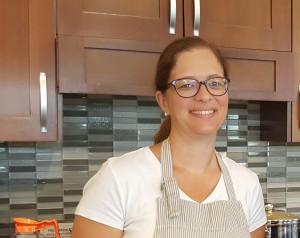 Meet our Soup maker Lilian Batista!
---
---